---
Ok Office Pty Ltd. Australian Company 23nd Year online
Bulk School and Office Business Stationery Supplies.
All prices include GST unless the item is Exempt.
We ship to Metro Sydney Brisbane Melbourne Geelong via courier twice daily, we also post daily from Victoria and Sydney.
We ship to all States and Territories inlcuding Islands above Cape York.
* While we have a huge range not every item in every colour is always available at any given time, if you need somethng in a hurry feel free to email us and ask for stock levels, you would need to tell us the delivey post code and item code.
Payments are by credit cards Amex, MasterCard, Visa, PayPal, + EFT.
We do not add or charge any Fee's. We do not take cheques
Schools and Government departments have pre-approved credit facilities, no need to fill out an account form, call us on 1300 659 870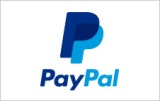 Financial diary department
Files and Lateral Filing from Avery Australia




Boards Whiteboards Cork Mr Sketch Flipchart Markers