Scroll down to see all options
This Page is Pop-up Notes Post-it®
Pop up one at a time for easy, one-handed use. Fan folded.
If you want to see specific size groups you can click on either of the following to narrow your search
Smallest Medium Largest Pop up notes and dispensers Tower Packs
or maybe you want the 3M flipchart pads
Their convenient and stylish dispensers keep notes right at your fingertips.
Use a dispenser to keep a variety of Post-it® Flags or Notes right where you use them most: next to your inbox, in the copy center, or in your office reference library.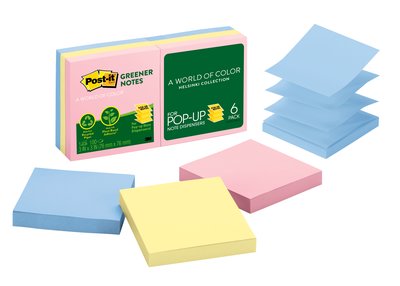 Australian Office and Schools Suppliers
---